Who says boys don't make passes at girls who wear glasses? We dare anyone to call you "four eyes" when you're sporting a set of frames from
Selective Eyewear Elements
, aka "
SEE"
. Great frames can bring out your eye color or your bone structure and it certainly adds a kick to your overall look and style.
Best of all, if you change your mind, you're not stuck with it forever, unlike that tattoo or surgery. If you're in the mood for a transformation, you'd be hard-pressed to make one that's as dramatic, as simple, or as affordable as donning a great pair of glasses.
SEE gives you the opportunity to have
'fresh fashion daily'
when you wear a pair of their European designed eyeglasses and sunglasses. Utilizing bold, funky colors and patterns combined with either retro frames or ultra contemporary frames – SEE has become the front runner in making a 'spectacle' fashion statement affordable.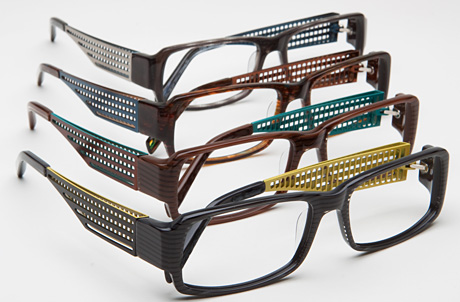 SEE is Catching like Fire!
With 26 stores in twelve states, SEE's stores welcome both the adventurous and conservative eyeglass shopper. All models are available to touch and try on, and of course, SEE passes on the savings to its customers. And there is so much to try on… from aviators, to horn rims, to wraparounds, to rimless, eggplant, olive, copper, plaid, cheetah, sting ray and everything in between. SEE carries a full range for every face type and look.
Celebs love SEE
Glossy magazines and show biz insiders adore SEE. Influential publications such as
Women's Wear Daily, Italian Vogue, InStyle and Lucky
have all featured the company, while Paramount and Twentieth Century Fox are only two of the big studios who've gotten behind SEE. Celebrities–who make a career out of their image – such as
Ozzy Osbourne, P. Diddy, and Jenny McCarthy
have been seen stepping out in SEE's frames as well.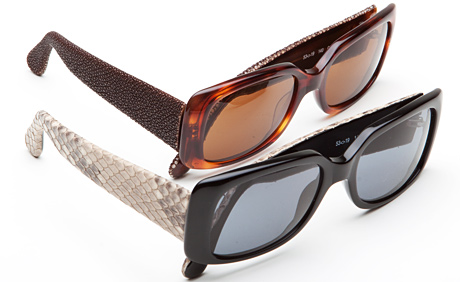 SEE Creator
Selective Eyewear Elements is the brainchild of
Richard S. Golden
, who created SEE with the idea that financial gain should not be the main goal of this business. Instead, he stands on the idea of marrying high fashion and reasonable prices.
Become SEE VIP
Ever wondered what it would be like to be on the VIP list on the hottest party in town? That's how you'll feel when you sign up to be on SEE's "A-list." You'll be in the know about special bashes, amazing promotions, and fashionable events that anyone who's anyone simply MUST be at! Plus SEE will let you know how to get involved with some of the extremely relevant charitable causes they work with. Check their 'bribes and secret offers' on the website.
SEE has Heart